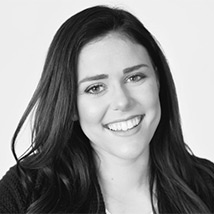 Lauren Collins
RD
As a registered dietitian, food lover, and creator of Renovate Your Plate, Lauren's passion in life is to help others live healthier lives through loving themselves and food at the same time.
Lauren received my Bachelors in Dietetics at Ball State University in Muncie, Indiana. After graduation she began working towards her Masters in Nutrition and Dietetics. Through Ball State University she completed the Dietetic Internship, which consisted of a clinical and food management rotation at St. Vincent Hospital in Kokomo Indiana.
Fast forward to 7 years later and Lauren has been a dietitian for 4 years and absolutely loves it. She began working for the YMCA of Greater Indianapolis as an RD. At the Y she was able to gain a wide range of experience from all ages focusing on weight management, disease management and overall healthy living. She started Renovate Your Plate because she felt that she had so much more to give. She wanted to spice things up by getting into people's homes and showing them how to renovate their plate in their very own kitchen. While starting Renovate Your Plate, Lauren worked at Verve Health as Wellness Coordinator and Registered Dietitian, primarily counseling individuals one on one. Currently, she is now consulting full time at Northside Mental Health and Mindful Me.
As cliché as it sounds, she was destined to help others find a healthy relationship with food. Lauren truly believes she was put on this earth to teach others how to renovate their plates and to enjoy it.
Contact Lauren to learn more about how she can help you improve your relationship with food – lauren@northsidementalhealth.com