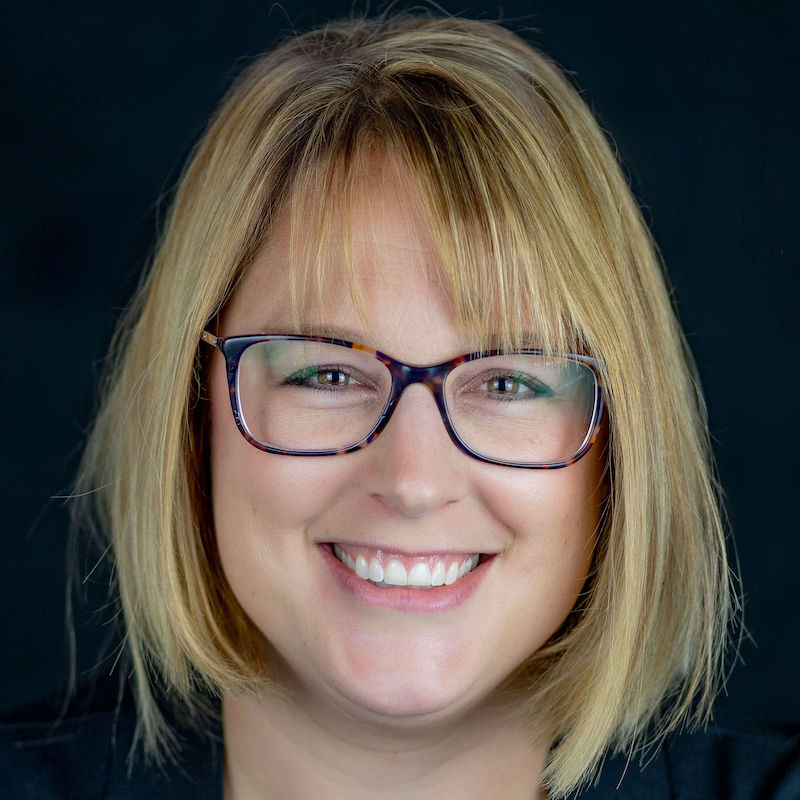 Sarah Trueblood
LMHC
Sarah Trueblood is a licensed mental health counselor in the state of Indiana. Sarah completed her undergraduate degree at Hanover College in 2008, and went on to earn her Master's degree in Clinical Psychology at IUPUI in 2012.
Sarah began her clinical training at the St. Vincent Stress Center. In the inpatient and outpatient settings, she gained experience in providing both individual and group therapy to adults and youth diagnosed with mental illness. She also facilitated both partial hospitalization and intensive outpatient program psycho-education and process groups for individuals struggling with chemical dependency. Sarah has more recently worked at Midtown Community Mental Health Center providing individual and group therapy to adults diagnosed with a severe mental illness and intellectual disability. Sarah is currently employed full-time as a counselor at La Verna Lodge for Men, a branch of Fairbanks Hospital that provides long-term residential services for men struggling with chemical dependency.
Sarah is open to working with individuals with a variety of challenges including mood disorders, anxiety, trauma-related issues, difficult life changes, grief and loss, addiction, and low self-worth. Sarah provides counseling primarily rooted in Cognitive-Behavioral Therapy and Motivational Interviewing and uses a strength-based perspective. She incorporates other therapeutic approaches including Supportive Therapy and Dialectical Behavior Therapy to promote self-awareness, emotional regulation, and mindfulness. Sarah is most passionate about building a trusting and positive relationship with clients in order to ensure a safe environment that promotes progress and personal growth.
Contact Sarah today to learn more about her practice: sarah@northsidementalhealth.com