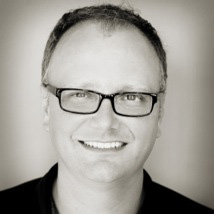 Scott Adams
MSW, LCSW
Scott is a licensed clinical social worker (LCSW) in the state of Indiana. He is an Indiana native who received his Bachelors Degree in Psychology/Sociology from Valparaiso University and his Masters Degree from Indiana University School of Social Work. He is married and has three children. In his spare time, he enjoys running, working out, and spending time with family.
Scott has extensive professional experience working with adolescents and adults who struggle with mental illness and addictions. He has experience working in a juvenile detention center, residential treatment, community mental health centers, and a high school. He was previously a trainer for crisis intervention courses through Cornell University and is currently an adjunct faculty member of Ivy Tech, teaching several courses within the Human Services Department. Scott has demonstrated leadership in accepting supervisory positions within many of the agencies for which he has worked, including serving as a clinical supervisor of a community mental health center and as supervisor of outpatient services at Fairbanks Hospital in Indianapolis. Scott is currently employed full-time as the clinical manager of La Verna Lodge for Men, a branch of Fairbanks Hospital that provides long-term residential services for men struggling with chemical dependency.
Scott's most recent clinical focus lately has been in addictions and many of the core issues that may present throughout this disease. This has made it possible to address the needs of individuals, couples, and families that may be experiencing anxiety, depression, feelings of hopelessness, and anger. He has also worked with individuals struggling with compulsive behaviors and process addictions such as pornography. Scott mostly subscribes to models of Cognitive-Behavioral Therapy, Motivational Interviewing, and Acceptance and Commitment Therapy, and tends to utilize a strengths-based approach to working with individuals. He is excited to be working with the team at Northside Mental Health where he will be working adolescents and adults and helping them identify and address areas for growth and change in their lives.
Contact Scott today – scott@northsidementalhealth.com