Affairs are hazardous to the health of your relationship. In fact, they may be fatal.

Deception by the unfaithful partner drives a wedge into the relationship. The resulting effects of infidelity leave the faithful partner confused. They begin reeling, feeling uncertain of the future and questioning every detail of the relationship's past. Affair recovery doesn't seem realistic at all.
Any couple who has dealt with infidelity knows the kind of destruction, loss, and grief that can overwhelm the connection they once had
. 
Are you or your partner asking these questions, as a result of infidelity?
There are some very common reasons that people come to therapy after an affair. You can read more about these in-depth in this blog post, but here are some of the things we hear most often:
"Why wasn't I enough for you?"
"I can't believe anything anymore."
"This affair has completely rocked my world."
"I'm on a rollercoaster of emotions."
"Nothing feels okay. I need a change."
The emotional pain felt after an affair is deeply wounding. Feeling "normal" again seems impossible, and you're not sure trust will ever return. How can you possibly go back to the way things were? It doesn't seem likely.
Affair recovery seems far off. Even impossible.
One of our expert relationship therapists describes this entire experience as a bomb that has been detonated in your relationship.
"You're supposed to move forward, but standing in the ruins of the relationship you thought you had, you may feel stuck, wrestling with questions about your future and wondering if anyone else has ever felt as lost as you do now.

You and your partner must now decide how you will pick through the secrets and betrayal that feel like shrapnel in your connection."
Please know that you are NOT alone in this. While this might be the first time you are experiencing infidelity, it is extremely prevalent and something we work through with couples every day. You are in the best place for healing from infidelity. You can recover from this affair.
The Northside Approach to Affair Recovery and Infidelity Counseling
In our Indianapolis, IN therapy offices, we will meet with you to truly assess the work that needs to happen to move through this experience. One of the ways we work with individuals and couples after an affair is in stages. Why? Because this is a process. There is no quick fix to affair recovery. You cannot simply "get over" infidelity or "move on" just because someone told you to. So, our therapists honor that and work through each stage as you cope with the pain.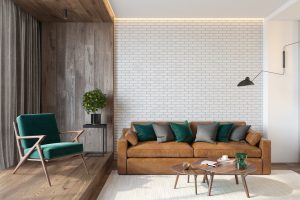 The effects of infidelity like shock, grief, disbelief, and distrust are common post-affair reactions. We all expect them. And, they each have an appropriate place in the recovery process. But, for many couples, the effects of infidelity are not wholly destructive.
You can learn to cope with the pain, accept a new normal and become a functioning couple again. The affair fallout can become ground zero for a period of rebuilding in some areas of your relationship! With work and hope, affair recovery can result in complete relationship reconstruction.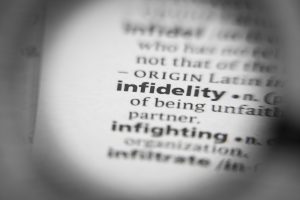 For additional posts about affair recovery and more, see our full blog archives.
For the complete series, visit each of the following posts:
READY TO BEGIN AFFAIR RECOVERY AND INFIDELITY THERAPY AT NORTHSIDE MENTAL HEALTH?
Making the decision to start therapy is the hard part. You've had to convince yourself, and maybe even your partner to come, but you did it. Getting set up at our Indianapolis counseling office is easy! Then, when you're ready to make that first move, we're ready to walk with you. Follow these simple steps:
Meet with a skilled, caring relationship therapist.
Begin to feel better about and take control of your life.
OTHER COUNSELING SERVICES AVAILABLE
Our therapists enjoy working with individuals and families. Our founder's original passion and experience is in eating disorder treatment and addiction recovery. However, as our counseling clinic has grown so have the services we offer. Each therapist brings to the table a unique set of skills, training, interest and expertise.  Therefore, we now offer a wide range of mental health services. We also provide support for partners and parents, sexual violence counseling, EMDR and other trauma therapy and hold workshops and groups for a number of issues you may be dealing with. Please reach out and let us know how we can help support you to live your best, most fulfilled life.