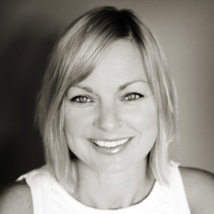 Shannon Loehr
LCSW
Shannon Loehr is a Licensed Clinical Social Worker in the state of Indiana and currently provides psychotherapy to individuals, couples and families. She completed her Masters degree in Social Work in 2006 with an emphasis on families at Indiana University. Prior to and during her graduate training, her clinical experiences focused on mental illness, trauma, life span transitions, divorce, early attachment and bonding, adoptive families, emotional/physical/sexual abuse and systemic care. Much of this took place in in a variety of settings, which include community mental health, schools, the juvenile justice system, child welfare, and group private practice. For her undergraduate work, she earned a Bachelor of Applied Health Science degree with a major in Human Development/Family Studies from Indiana University in 1998.
In her clinical practice, her work with individuals focuses on helping people to better manage and cope with issues related to depression, anxiety, trauma (childhood and adult), ADHD, adjustment to life changes including divorce and family blending, grief/loss, chronic pain, postpartum depression, LGBT challenges, poor self-esteem and/or other maladaptive behaviors. Her work with couples ranges from "marital maintenance" to more in-depth interventions related to affair recovery or couples in crisis.
Shannon implements a customized treatment approach that is tailored to each person's needs. In her work with individuals, she utilizes several practice methodologies, which include strengths-based perspective, trauma therapy, cognitive behavioral therapy and solution-focused therapy. For couples, the Gottman method and emotion focused therapy are the primary practices for intervention.
Currently, Shannon provides psychotherapy and support to patients with chronic pain at the Center for Pain Management in Indianapolis. She also has a particular passion for counseling and educating premarital couples and is responsible for conducting premarital workshops and individual consultation to couples at St. Luke's United Methodist Church in Indianapolis. She also enjoys working with couples in their adjustment to parenthood and is a certified Bringing Baby Home instructor through the Gottman Institute. Shannon is motivated and inspired to help people achieve a sense of new possibility for their lives. She lives in the Indianapolis area with her husband and two children.
Contact Shannon today to learn more – shannon@northsidementalhealth.com