Life Workshops: Worth the Work
Often, the time and effort of therapy can feel overwhelming. Plus, there are extra things to consider when you are working on something that requires buy-in and understanding from another person. Will they actually attend? Can I trust them to be fully present? Will they do the work necessary? Could this actually help?
Take a Chance. Attend a Workshop. Make a Change.
We don't often take time for ourselves. Especially, for personal growth! Learning in a group environment can be a great way to take a chance on yourself. You may have to take this chance to make a lasting change.
If you are ready to make a change in your life and want the accountability and support of others seeking the same thing, consider attending a workshop with us!  Several workshops are offered throughout the year, with relevant topics and engaging instructors.
Examples of workshop topics include:
premarital work
continuing marital work
mindfulness for kids
positive body image work
Our Workshops Really Work!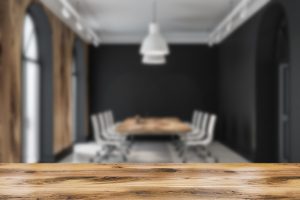 Participants in our workshops are more confident in their communication skills. They are more positive about themselves and their families. Often, our child workshop participants are able to handle the stresses of life with a calm and balanced ease. Finally, couples who attend our workshops are better equipped to deal with the demands of marriage from the beginning and beyond.
If any of these topics for therapy workshops sound like they may be helpful to you, please check out our calendar of events! We would love to have you and your friends attend these high-quality workshops.
Group Therapy Sessions for Indianapolis Adults
Tough times can leave us feeling isolated. Alone. Misunderstood. Invisible. When we are struggling with big issues, we often feel like we are the only ones. We certainly can't talk with our friends and family about every thought we have, right? Especially those scary, intrusive or rageful ones. You know those thoughts. We all have them but don't often have a safe outlet to express them.
That's where group therapy comes in. Our group participants report feeling relieved that they are able to share their deep, dark thoughts with others who aren't going to judge them. They are able to truly explore the issues they need to and learn from the ways others have found to cope.
Group Therapy Enhances and Compliments Individual Therapy
Therapy in a group setting can be a great way to supplement and boost the work someone is doing with his or her individual therapist. It can also be a great way to step into therapy if someone is not so sure about the process.
At our Indianapolis therapy clinic, we offer a handful of groups with different issues of focus. These groups are held in a comfortable, relaxed setting with a professional expert in the topic area.
Therapy Group Focus Issues Often Include:
Thrive: A Therapy Group For Women
Nutrition Recovery
Eating Disorder Recovery Support
…many more offered each year!
Our calendar page will always be up-to-date with our current group therapy offerings. Since these groups fill up quickly, be sure to make the first step to take charge of your life now.
You can do this. We can help.
Interested in Attending an Indianapolis Workshop or Therapy Group?
Making the decision to start therapy is the hard part. You've had to convince yourself, and maybe even your family members, but you did it. Getting set up at our Indianapolis office is easy! We offer multiple therapy groups and workshops throughout the year. Just follow these simple steps:
Visit our Calendar of Events to find the best group or workshop for you.
Call or e-mail the contact listed, or contact us with questions.
Connect with like-minded people, learning new tools to embrace your strengths.
Other Counseling Services Available for Indianapolis Adults and Children
Our group therapy and marriage workshops may have gotten you here, but what else can our skilled, professional therapists help with? Our founder's original passion and experience is in eating disorder treatment and addiction recovery. We provide support for parents and partners, trauma therapy & PTSD treatment as well as individual counseling, couples/marriage counseling and family therapy. Please reach out and let us know how our counselors can help support you to live your best, most fulfilled life.