ADDICTION THERAPY AND SUBSTANCE ABUSE COUNSELING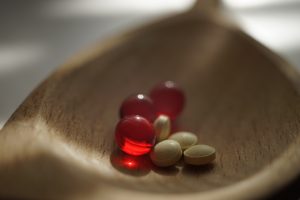 Northside Mental Health has several therapists specializing in the treatment of addictions including but not limited to:
alcohol and substance abuse
gambling
sex addiction
compulsive shopping
Not sure? We know you may have seen other people or tried other things to recover. Our providers have significant experience in this area with training in both outpatient and inpatient clinic settings.
Key Points to Know About Recovery and Addiction Therapy
Many of our providers are also Licensed Chemical Addictions Counselors in addition to their general clinical credentials.
We work with men and women as well as adolescents.
Our providers also work collaboratively with other members of a client's recovery team.
READY TO BEGIN ADDICTION AND SUBSTANCE ABUSE COUNSELING?
If you are looking to establish care for yourself or a loved one at our Indianapolis treatment center, we are ready to get started. Addictions can be scary to think about. We know you have questions, so please follow these simple steps to move toward recovery:
Meet with a skilled, caring therapist.
Work toward recovery and the next chapter of your beautiful life.

OTHER MENTAL HEALTH SERVICES OFFERED AT NORTHSIDE
As you now know, our founder's original passion and experience is in eating disorder treatment, supporting parents and partners, and addiction recovery. We also offer counseling for individuals and families including providing eating disorder treatment, trauma therapy & PTSD treatment. Throughout the year, we also hold workshops and groups for a number of emotional & mental health issues you may be dealing with. Please reach out and let us know how we can help support you to live your best, most fulfilled life.