ADDICTION THERAPY AND SUBSTANCE ABUSE COUNSELING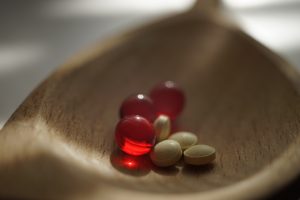 Northside Mental Health has therapists experienced in the treatment of addictions including but not limited to:
alcohol and substance abuse
gambling
sex addiction
compulsive shopping
Not sure? We know you may have seen other people or tried other things to recover. Our providers have significant experience in this area with training in both outpatient and inpatient clinic settings.
Key Points to Know About Recovery and Addiction Therapy
We work with men and women as well as adolescents.
Our providers also work collaboratively with other members of a client's recovery team.
If you've ever experienced living with or being in any sort of relationship with someone who struggles with addiction, you know that your life has been affected by their disease.  You may be experiencing:
Feelings of loneliness and isolation
Fear about letting others in
Hopelessness and powerlessness
Distorted reality or feeling like you are "going crazy"
Do you find yourself walking on eggshells, like there is something "wrong" with you?  Are you having trouble recalling a time when life seemed "normal"? Do your friends & family mean well but don't understand how to help or support you?
You are not alone. What you are experiencing and feeling is a lot more common than you may realize. Therapy can provide you with the support & tools to return you to yourself and allow you to start enjoying the beauty of your life again!
READY TO BEGIN ADDICTION AND SUBSTANCE ABUSE COUNSELING?
If you are looking to establish care for yourself or a loved one, we are ready to get started. Addictions can be scary to think about. We know you have questions, so please follow these simple steps to move toward recovery:
Meet with a skilled, caring therapist.
Work toward recovery and the next chapter of your beautiful life.

OTHER MENTAL HEALTH SERVICES OFFERED AT NORTHSIDE
As you now know, our founder's original passion and experience is in eating disorder treatment, supporting parents and partners, and addiction recovery. We also offer counseling for individuals and families including providing eating disorder treatment, trauma therapy & PTSD treatment.  Please reach out and let us know how we can help support you to live your best, most fulfilled life.