Binge Eating Disorder Treatment in Indianapolis, IN is Possible at Northside Mental Health
---
We all overeat. Find ourselves eating beyond feeling comfortable. Or, even eating when we are not hungry.  Binge Eating Disorder is different, though. Individuals struggling with BED do these things at least once a week for 3 months.  Further, these behaviors and thought patterns interfere with your quality of life. They also impair your functioning at work, in school, and/or with your social life. 
Even though it was only recently that binge eating disorder (BED) was recognized by the official mental health diagnostic manual, this is the most common type of eating disorder in the United States.  Like other types of eating disorders, BED is not something you diagnose just by looking at a person. It's important to know that a person does not have to be in a larger body to have binge eating disorder. Individuals struggling with this disorder come in all different shapes and sizes. 
If you or someone you know is concerned about binge eating disorder, there are treatment options in Indianapolis!
Admitting there is a problem with food is a huge step. Sometimes, it's so difficult to acknowledge the issue that it takes years to seek treatment. Perhaps, you are just now starting to think that there could be a problem in your life? Let's get some more information about what's happening and then work together to create a plan of care.
Here are some common signs and symptoms of this common problem with food:
Eating large quantities of food in a discrete amount of time

Feeling intense self-disgust, guilt, or embarrassment after eating

Eating beyond feelings of satiation and/or eating until feeling physically uncomfortable

Intense rumination and obsession about food

Eating large amounts of food even when not feeling physical hunger

A sense of feeling "out of control" when eating

Eating alone because of embarrassment about how much you are eating
If this sounds familiar, there is help for Binge Eating Disorder at Northside Mental Health.

 
Our eating disorder treatment specialists work with you to help heal your relationship with food.  Together with a dietician, we teach and support the practices of intuitive eating, an approach to food based on getting in touch with your own inborn ability to sense hunger, fullness, and satisfaction.  Additionally, we work with you to identify any psychological roots of your disordered relationship with food.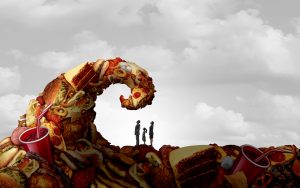 For example, you might learn that you are prompted to binge when experiencing feelings of anxiety, loneliness or boredom.  We can help you learn to better tolerate these emotions, rather than using food to avoid them. 
For loved ones, our founder and eating disorders expert Kate can help you navigate the difficult journey of support. Whether you are a parent, partner, child or friend of someone with Binge-Eating Disorder, we can help you heal too.
We also have experience in the treatment of other eating disorders, including:
GROUPS, WORKSHOPS, AND EVENTS FOR BINGE-EATING DISORDER TREATMENT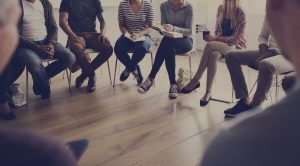 Northside offers other recovery-oriented services in addition to traditional therapy. While not required, it can be helpful to add this type of care to your treatment plan. Your participation in groups can help boost support in the process of recovery.
Group therapy, dietician facilitated restaurant outings, recovery coach services, and peer-led support groups are just some of the additional services offered here. Ask your provider or check out our calendar of events to learn more and see when these other services are offered.
---