by Lauren Harding, Eating Recovery Coach and Counseling Intern
The holiday season can bring a significant amount of joy; however, it also presents its fair share of challenges. There is an expectation that the next few months are the best time of the year, which can be especially daunting for those who struggle with mental health issues.
For individuals who struggle with eating disorders or disordered eating, the holidays pose unique difficulties. Between the strong emphasis on food, diet talk, and that uncle who comments on your weight each year, the holiday season may be something that you are dreading. The "busy-ness" of this time of year, lack of routine, social experiences, and painful memories can further exacerbate disordered eating, anxiety, or depressive symptoms.
---
Written by Julia Moore
One of my favorite things to tell my therapy clients is this: starting to date individuals who are healthy for you is kind of like getting used to adding more vegetables to your diet. At first, it may seem a little bit boring. After all, you are used to eating "fast food"; it's addictive, tasty, quick, and convenient. Fast food is much like relationships where there is a high amount of chemistry. However, just in the way that we know fast food is not good for us, we also know that those addictive relationships are not good for us either. Why is it that some of us are most attracted to those chaotic, "fast food" relationships, while others seem to have no problem loving "vegetables"?
---
Written by Julia Moore
In yoga there is this concept of full range of motion. It is why we push ourselves to be able to reach certain poses and lean in a little bit further. Many people never get to their full range of bodily motion because it takes years of dedicated practice, and the willingness to be constantly be leaning into your physical pain. Not to mention attending trainings and buying the equipment needed can be costly—ouch! However, with dedication, consistency, willingness to learn, and maybe spend a little, people can get close—if not completely—reach their full range of motion. Little by little, if you stick with your daily practice, you will begin to notice more ease in your daily movements. This is a place I have gotten to with yoga before; however, many barriers came up along the way, and eventually I lost the dedication and inspiration. Needless to say, I am back to having back pain and general discomfort as I move about.
---
Original article from Indy's Child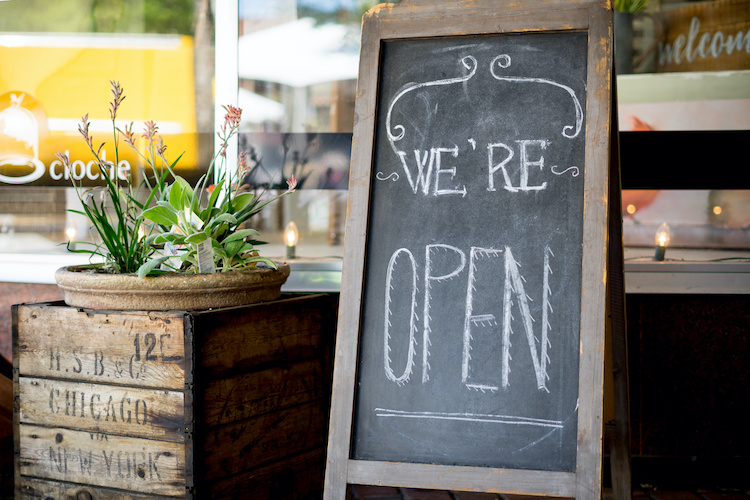 But we've also seen many of our favorite local Indy businesses step up and face the challenges of the pandemic head on. We reached out to hear from them directly, to see how they've adjusted and what they're looking forward to.
---
Do you have an unhealthy relationship with food? What's the difference between an eating disorder and disordered eating? How can you change the food and workout conversation?
In this podcast episode, Melissa Vogel talks to Kate Fisch about loving food and yourself.
---
Written by Dennis Daupert
The worldwide pandemic itself is certainly reason enough to fire up our internal alarm bells, and certainly can and should motivate
taking reasonable actions to protect ourselves, our loved ones, neighbors, friends, and even strangers (friends we have not yet met). Continue Reading
---
Written by Julia Moore
Do you want to participate in New Years' Eve parties and family gatherings during the holidays, but the thought of being yourself around other people stresses you out? Do you clam up or feel unsure of what to say during social situations? Do your negative thoughts about yourself and how you are perceived run wild? Or–perhaps this is a familiar scenario: you go to family gatherings and friend get-togethers, but feel as if you have to put on a false front in order to fit in. At the end of the day, you are exhausted and you don't feel any more connected to the people you just spent time with. You feel as if you are on the outside looking in. Everyone else but you seems to connect. For those of us who struggle in the social realm, the holidays have a way of highlighting this perceived deficiency. In fact, social anxiety is the highest diagnosed form of anxiety disorders, so there are probably many of us walking around feeling socially defective at this time of year.
Thankfully, the dawning of the new year can also spark hope. At this time of year, we are driven to reflect on our past and make resolutions for a better future. Perhaps you have not been as involved as you have wanted to be in your social life. Or perhaps you have not wanted to be involved socially, but something in your life seems to be amiss. If you are looking for a New Years' Resolution, here are the top 5 ways to tackle social exclusion and anxiety in 2020:
---
Ever google something like "therapists in my area" to discover more choices exist than you can possibly review? The increasing number of private practice therapists out there is growing, and this is great news in terms of increasing accessibility to therapy. However, without knowing who exactly you are looking for, the choices can be daunting. And let me be very clear, finding the right therapist for you is critical to achieve positive outcomes in therapy. I usually offer the same advice to anyone asking me how to go about finding a therapist…book at least 2 intake appointments – 3 is optimal. If you attend 3 intake sessions with 3 different therapist and you still don't feel like you've found the right one, then it is probably a "you" problem and not a therapist "fit" problem – as in, you are probably not really ready for therapy.
---