Ever google something like "therapists in my area" to discover more choices exist than you can possibly review? The increasing number of private practice therapists out there is growing, and this is great news in terms of increasing accessibility to therapy. However, without knowing who exactly you are looking for, the choices can be daunting. And let me be very clear, finding the right therapist for you is critical to achieve positive outcomes in therapy. I usually offer the same advice to anyone asking me how to go about finding a therapist…book at least 2 intake appointments – 3 is optimal. If you attend 3 intake sessions with 3 different therapist and you still don't feel like you've found the right one, then it is probably a "you" problem and not a therapist "fit" problem – as in, you are probably not really ready for therapy.

But, if you think you are ready, then read on to find a few quick tips on how to find the right therapist for you.
First, let's cover the basics…if you are planning on using your health insurance to help cover the cost of therapy, then it's a good idea to confirm that the therapist is in fact "in network" with your insurance provider. Ideally, the therapist will be able to answer this but if not, you can always call the member services number on the back of your card and ask for yourself. Secondly, does the therapist have appointment times that will consistently work for you? Taking an hour off from work once in a while is okay for the occasional doctor's appointment but if you have one of those "micromanage-y", clock in/out types of workplaces, you'll need to make sure this therapist can accommodate your need for evening or weekend appointment times. And, to that end, is this therapist's office convenient for you? I understand that sometimes a quality therapist is worth the distance – I personally travelled 60 miles one way to see my therapist 1x a week! – but let's be real, you are more likely to stick with therapy if getting there is convenient. These basic questions can most likely be answered in the initial phone call.
Does this therapist having training and/or experience in treating the issues you'd like to address in therapy? Ask this question directly. Lots of therapists will tell you that they have experience treating anxiety, but do they have the know-how to treat your type of anxiety? Anxiety is not a one size fits all kind of issue. If you have anxiety about leaving your house or meeting new people, this is very different than anxiety about the quality of your parenting, for example.
Do you feel like this person "gets" you? During your initial phone call or initial intake appointment, take a minute to "observe" how you are feeling. Do you feel validated, like this therapist can accurately reflect back to you about how you are feeling? Does it feel like this therapist truly understands your reason for seeking therapy without minimizing your experience? You might be seeking therapy to grieve the passing of your beloved turtle or the tragic death of your sibling – regardless, you should feel like this therapist gets that you are grieving. It is not about the details of the grief so much as it is about your emotional experience.
Do you feel that this therapist shares a similar worldview? Long gone are the days of lying flat on the couch, spilling your most intimate thoughts to an older gentleman who remains mostly silent throughout the session. Therapy is of course about you, the client, and not your therapist, but if you don't feel like your therapist shares at least some aspects of your worldview, then this might not be the therapist for you. For example, if you are seeking therapy through the lens of your Christian faith, it seems important that you meet with someone who is at least familiar with your religious values. Or, if living out your value of inclusiveness is important, then a non-LGBTQ friendly therapist might not have the tools to help you. The same is true for relatability. In no way do I want to sound like an age-ist here, but sometimes you need a therapist who understands the dilemmas and struggles of living in the same decade. Reflect on which facets of your worldview are important to you and ask your potential therapist about their opinion.
Obvious Red Flags. You should never feel physically uncomfortable with your therapist. Like I mentioned earlier, the therapeutic process is often uncomfortable and even down right distressing at times, but this feeling should never be attached specifically to your therapist. Another red flag – time management. Now, I almost always run 10 minutes late for every session, but I make a point to make up the time on the other end. My clients are taking time to work hard on improving their lives and I try to validate that effort by providing the full session time they are paying for. If your therapist shows up late to the first session, needs to reschedule, or flat out no-shows, you should think twice before giving this provider a second chance.
Bottom line and most importantly, you have to feel comfortable and at ease in the therapy room. Sometimes this happens right away but sometimes it takes a few sessions to notice that time flies by and you truly leave the session feeling like you are working on something. Even if the therapist meets all the basics, has the appropriate training, and is not creepy in any way, it still might not feel right. Go with your gut and never settle with a therapeutic experience that is just okay. I'm not saying that good therapy always feels good or is even easy, but the relationship you have with your therapist should feel comfortable.
---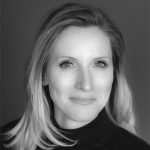 Kate Fisch
Kate Fisch is a licensed psychotherapist and founder of Northside Mental Health. Kate's clinical experience and area of expertise is in the field of eating disorder treatment and substance abuse treatment.